Learning Center Catalog
Search results: Found 4 hits for "patient care".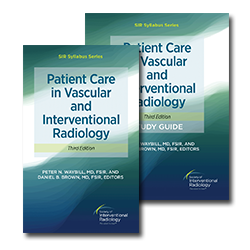 Bundle includes: Syllabus, Study Guide and Chapter CME Tests Activity (more information available within the long description)
Newly updated version of the Patient Care Syllabus Series
Essential resource that covers all major aspects of patient care in vascular and interventional radiology
Available in softcover or e-book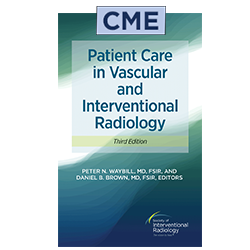 This SA-CME assessment accompanies the Patient Care in Vascular and Interventional Radiology (3rd ed.) syllabus, which must be completed before CME test access is granted.
28.00 SA-CME credits
Expires Sept. 2019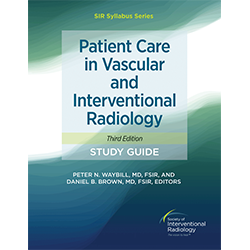 Does NOT include the Chapter CME Test
Assists with the preparation for the Patient Care in Vascular and Interventional Radiology (Third ed.)
117 pages of questions broken down into 28 chapters
Available in softcover or e-book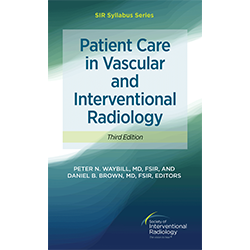 This product includes the Chapter CME Test
This updated version is an essential resource that covers all major aspects of patient care in vascular and interventional radiology
Full list of topics can be found in the long description
Available as softcover or e-book